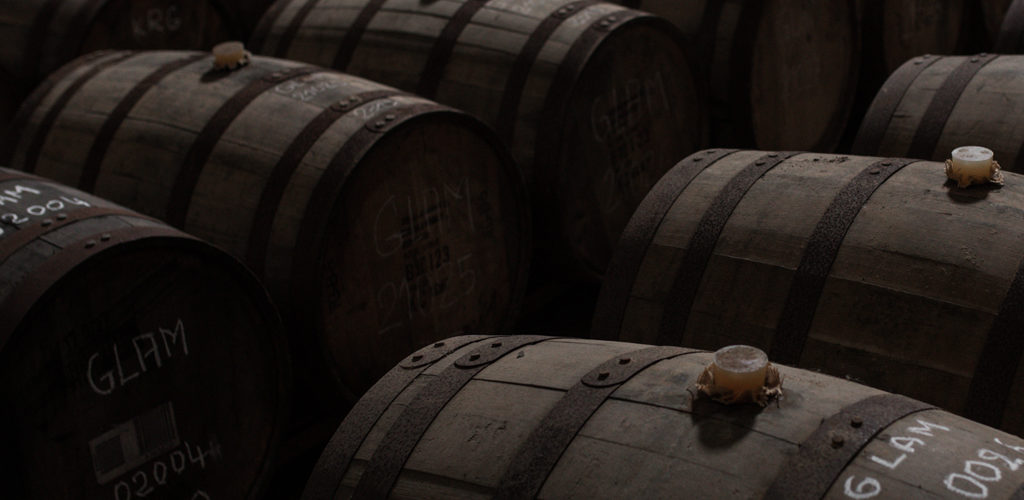 The 8 points of differentiation of our french whiskies
Celtic Whisky Distillerie has deployed a number of technical processes and knowledge that enables it to produce exceptional French whiskies in the purest tradition. This combination of eight major characteristics is unique to the distillery's single malts.
Wooden fermenters
Unlike stainless steel fermenters, Celtic Whisky Distillerie's Oregon pine fermenters encourage the appearance of indigenous yeasts that complement the fresh yeast used, thus imparting greater complexity and a remarkable character linked to the distillery's environment.
Small copper pot stills
In the purest Scottish tradition Celtic Whisky Distillerie uses two copper pot stills. These stills help to improve the quality of the distillate thanks to the complex chemical reactions caused by the contact between the copper and the alcohol vapours. Copper also provides better heat distribution and acts as a catalyst. Finally, it is effective in removing residues and other undesirable substances.
Open flame heating
The burners under the pots are in direct contact with the bottom of the pot. Open flame heating makes the whisky more complex and broadens the aromatic palette of the spirit.
Slow distillation
Slow distillation results in improved sorting of the volatile components as they evaporate in the mash tun. Each component then finds its place in the aromatic spectrum.
Copper coil condensers
These produce a whisky with a more consistent texture and convey an appreciable roundness to the taste of the single malt being made.
Ageing by the sea
The cellars are exposed to the humidity of the sea. This favours the development of a mellow spirit, the result of interchanges with the surrounding environment. The climate of North Brittany also allows the desired balance to be achieved in a shorter time. Finally, the salty, iodine-laden ocean air brings a marine tone to our single malt whiskies.
The absence of cold filtration
Unlike the most commonly used filtration process, non-chill filtration guarantees the preservation of all aromatic compounds. Our single malt whiskies thus retain all of their taste qualities.
Respecting the natural colour of the whisky
We never artificially colour our single malts with a colouring agent meaning that their natural colour is preserved. The vast majority of other whiskies on the market are coloured.
Alcohol abuse is dangerous to your health. consume in moderation.